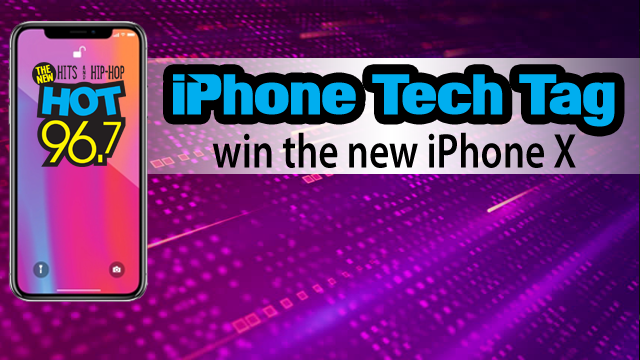 Play "Tech Tag" and WIN a brand new iPhone X!
We've got 2 new iPhone X's and we're giving them away.
Just be listening for the Tech Tag Code Word.
Each day at 7:30 am, 11:30 am, 1:30 pm, 3:30 pm, and 5:30 pm!
Once you hear the code word for the day …
text the code to (802) 655-4000 to instantly qualify to WIN
the new iPhone X before it comes out!
The winners will be chosen at random on Friday, October 20th, 2017.
Good Luck from The New Hot 96.7!